Bring New Life to Your Kitchen Cabinets - Refinishing Services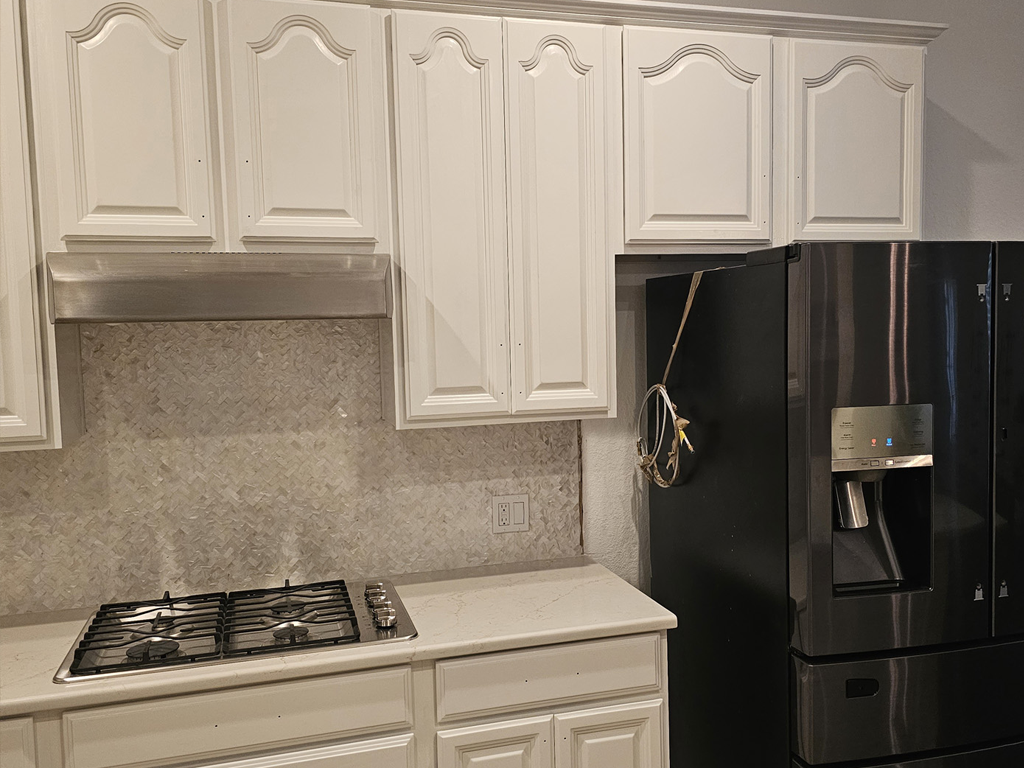 Bring New Life to Your Kitchen Cabinets
Looking for a change or just want to spruce up an outdated kitchen without the exorbitant cost of a remodel? If yes, refinishing your kitchen cabinets is the answer. Musselman Painting has been taking care of cabinets for many years and our experience is that refinishing your kitchen cabinets is the most cost-effective way to bring the sparkle and ambiance back into your kitchen. You will absolutely love the finished results by our professionals. Give us a call to schedule your free estimate.
Cabinet Refinishing: A Cost-Effective Upgrade
Update your old stained cabinets, or you just want to change the color for a fraction of the cost to replace them. We use Envirolak products on your cabinets and millwork to give you a brand new and long lasting factory finish. It's as easy as calling Musselman Painting at (936) 287-3303 for your free estimate. 
Cabinet Refinishing Process
We will remove all cabinet doors and drawers and refinish them in our shop.
We will sand all the frames, repair any holes and cracks, and apply a coat of high build primer.
We will sand the cabinets again and apply a second coat of primer.
After we are satisfied with the prep work we will begin to apply the finish paint.
We will use the same process with the doors and drawers in our shop in a dust-free and temperature-controlled environment. 
The whole process is usually completed in 5 days.
In addition to cabinets we can refinish your Millwork using the same process as described above. Here are some of the surfaces we can refinish. 
Doors and door frames
Baseboards
Crown Moulding
Stairway Railings
Bookcases
Built in Cabinets
And Much More
Give Musselman Painting a call today (936) 287-3303 for a free estimate where we will walk you through the process.